We are present this week-end at the Euromodelbouw fair in Genk,
and it would be a great pleasure for us to meet you on our Stand n° 13 (right at the main entrance).
The fair is open on Saturday and Sunday 19 and 20 October, from 10.00 till 18.00 Hr
We will show new exciting products from the brands PT Trains, Igra Modeland Rocky-Rail
New announcements :

Here is a photo from the new 20ft OT containers,
which will be available in the beginning of 2020
Be sure that you can buy these astonishing detailled containers,
and order now by your usual model supplier
The new PT Trains flyer will be available at the fair, and from next week on also by your supplier
You can already take a look on it on this link : https://rocky-rail.com/wp-content/uploads/2019/10/FLYER-PT-TRAIN-WEBSITE.pdf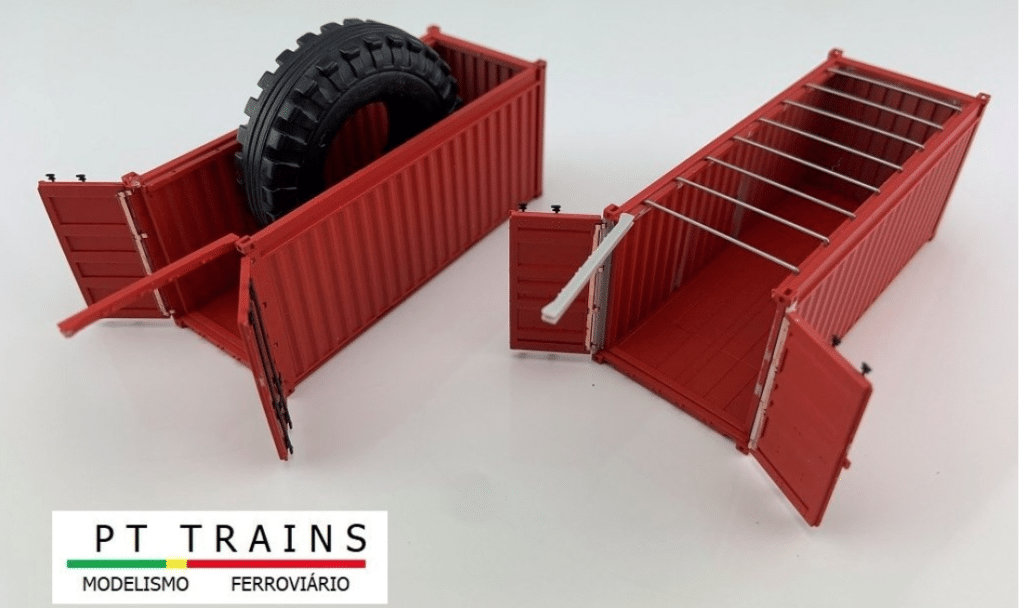 Very exciting news from Igra Model.
IG96010034 : Sggnss 80 container car METRANS, loaded with 2 MAERSK containers.
Order now by your dealer, only 250 pieces !
All Igra Model Sggnss 80 cars were sold out very fast .
Those cars should be present on every contempoary layout.
Packed in the new very nice packaging with display.


We will present in preview :
Our new Rocky-Rail lasercut SNCB loco shed, type "MOL".