Dear customers,
NEW now available :
RR90341 : Rocky-Rail Twin car AAEC CEMAT, loaded with 2 FERCAM trailers
Suggested retail price : 92,00 euro

---
Available shortly :
Container car type Sgmmns 40, owned by AAEC and rented by the DB, loaded with 2 Schmitz Cargobull bulk/debris containers
Suggested retail price : 66,85 euro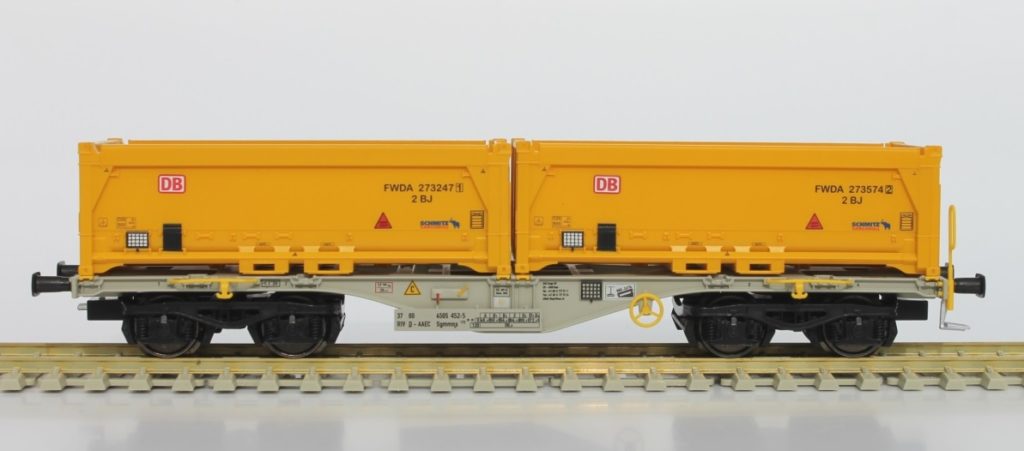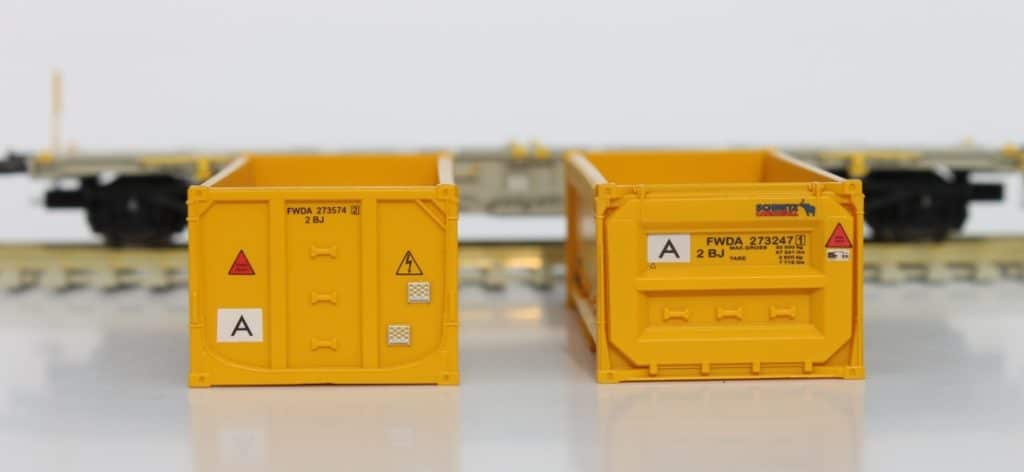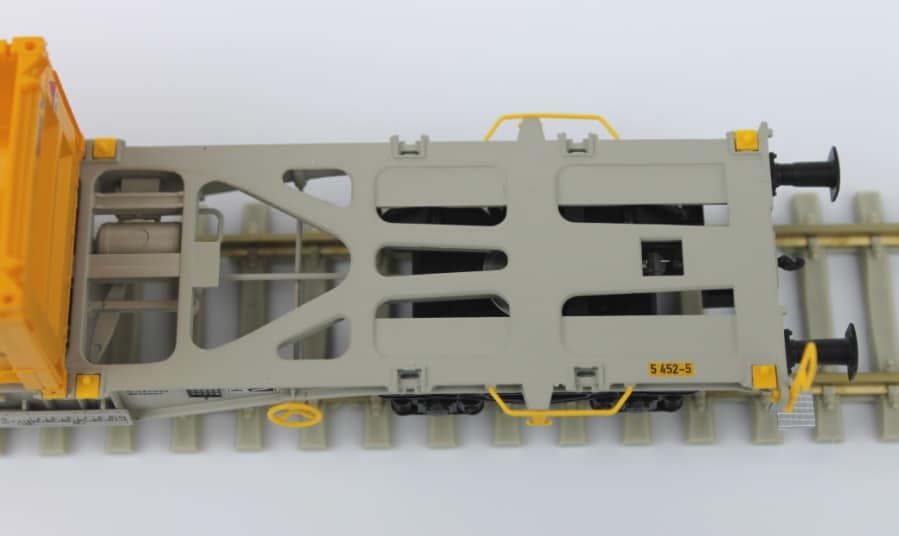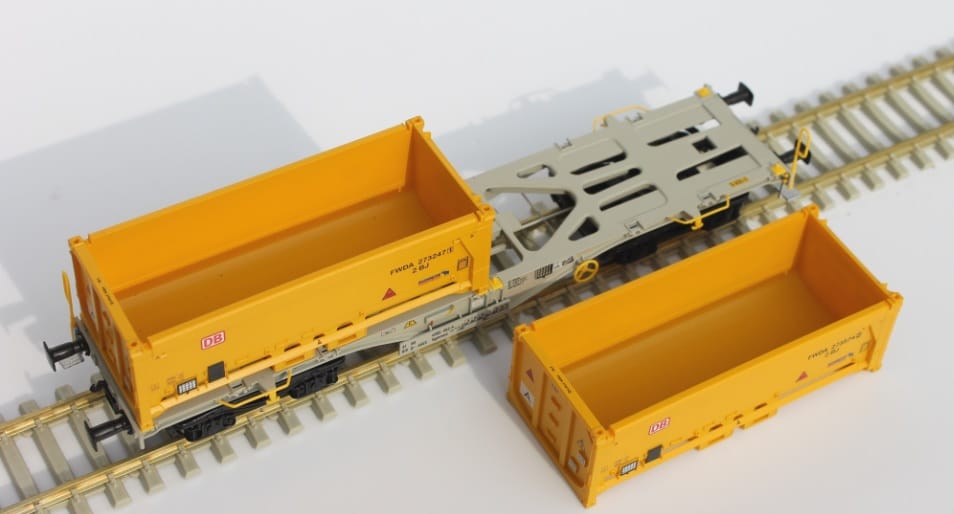 New tooling:
Metal car, loaded with 2 sprayd plastic debris containers.
The cars are factory finished with all detail parts mounted.
Very smooth running thanks to brass shells in the bogies.
These cars are running mostly in entire block trains.
There are produced 10 different car numbers (RR40101 bis RR40110)
All cars are carrying 2 containers with different numbers.
---

NEW now available :
Igra Model HO container cars type Sggnss 80

IG96010026 : boxXpress.de, loaded with one K Line and one Geseaco container
Suggested retail price : 79.85 euro

IG96010028 : boxXpress.de, loaded with one COSCO and one Hamburg Süd container
Suggested retail price : 79.85 euro